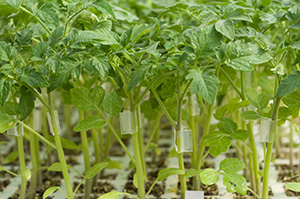 The constant evolution facilitates innovations, can actually carry out new proposals to improve production.
In Seed Confimaplant we have become
experts in specific techniques such as grafting
. A delicate manual process and individualized outbreak to outbreak achieved by combining different species of unique plants, strong, healthy and resistant to various pathogens.
Wedge grafting is synonymous warranty as to graft and prevents regrowth annoying pattern.
We offer our extensive experience in both grafting
watermelon, melon, tomato, cucumber and eggplant.