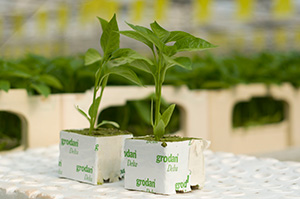 Seed is also
Confimaplant pioneer and specialist hydroponic
techniques in its various forms,
growing on rockwool, perlite, coconut fiber and peat.
We provide the most
modern cultivation and effective saturation and fertilization equipment
, so important in soilless culture, to obtain vigorous plants, balanced and well rooted, optimal for transplantation.
We are prepared and ongoing research to meet the demands and needs of a modern high-tech agriculture.